See on Scoop.it – Bounded Rationality and Beyond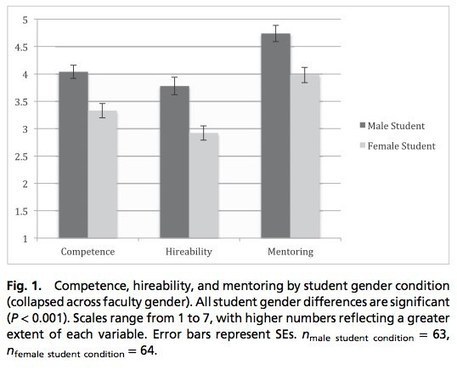 It's tough to prove gender bias.
In a real-world setting, typically the most we can do is identify differences in outcome. A man is selected for hire over a woman; fewer women reach tenure track positions; there's a gender gap in publications. Bias may be suspected in some cases, but the difficulty in using outcomes to prove it is that the differences could be due to many potential factors. We can speculate: perhaps women are less interested in the field. Perhaps women make lifestyle choices that lead them away from leadership positions. In a real-world setting, when any number of variables can contribute to an outcome, it's essentially impossible to tease them apart and pinpoint what is causative.
See on blogs.scientificamerican.com