See on Scoop.it – Bounded Rationality and Beyond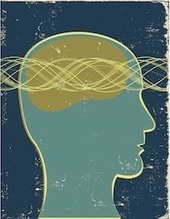 Despite numerous studies attemptin to link volatility to changing fundamentals, research shows that investor emotions are the root cause of the vast majority of these price changes, according to C……..
Particularly germane to implementing behavioral portfolio management is understanding Howard's views on emotions and volatility, and how he handles them when managing money. Recall that Howard is professor emeritus at Daniels College of Business, University of Denver, and co-founder of AthenaInvest, whose Athena Pure Valuation is one of the top performing portfolios in recent years.
.
See on blogs.cfainstitute.org