See on Scoop.it – Bounded Rationality and Beyond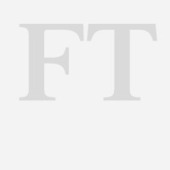 I had a good economics teacher at school. So I went on to study the subject at university. By the end of the first year I was lost. Gone were conversations about how people as a group might or might not behave in any given situation and the stories of the emotions behind the graphs. In their place were endless lessons on econometrics and statistics backed up with increasingly complicated graphs and equations.
This stuff is pretty important – there's no point in being an economist if you can't manipulate statistics and of course an excellent grounding in mathematics is vital in every area of life. But it's also only half the story. Economics is as much about behaviour as numbers, and models of all sorts can be destroyed by changes in the way people behave. As we have discovered in the past few years.