See on Scoop.it – Bounded Rationality and Beyond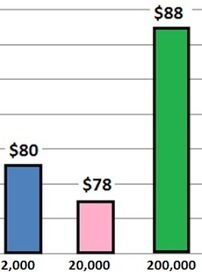 What are heuristics?
This article by Kahneman and Tversky (1974) is still a classic description of the main heuristics that people use to judge probability and frequency. Heuristics can be thought of as mental 'rules of thumb' that people employ for all kinds of judgements. For example, if you want to share a cake among 5 people, rather than optimize the size of each slice depending on each person's unique preferences, level of hunger, etc you might employ a 1/n heuristic and give everyone an equal 1/5th slice. Or if you see dark clouds forming on your way to work, you might decide to bring a raincoat. To paraphrase Kahneman & Tversky, "People rely on heuristic principles to reduce the complex tasks of assessing probabilities to simpler judgmental operations." I'll briefly discuss some experiments and examples about the three heuristics from this paper.