See on Scoop.it – Bounded Rationality and Beyond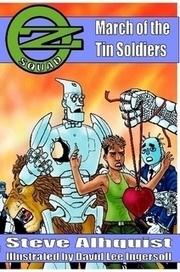 Humanism has long described itself as a progressive philosophy of life, but exactly what the word "progressive" means seems a matter open to debate. If the term is to be understood in a political or economic sense, then certain narrow assumptions apply, however, if one holds the term in the stricter sense of only pertaining to civil liberties, then the meaning of the term can be widened to the point at which it loses almost any relevant meaning in the world today.
Progressive politics today seems to have coalesced around a kind democratic socialism, that is, simply stated, a maximizing of individual freedoms within the context of a strong social safety net. Under such a system one would expect a full range of liberties as might be found in the United Nations Declaration of Human Rights, and a full range of protections that can be afforded by a strong central government. Universal health care, social security, a fair and just criminal court system, and a mandatory living wage would exist at the high end of such a system today, while basic liberties such as freedom of speech, fair and just elections, freedom of association and freedom of conscience would at a minimum exist at the low end.
See on www.steveahlquist.com