See on Scoop.it – Cool Findings on ScoopIt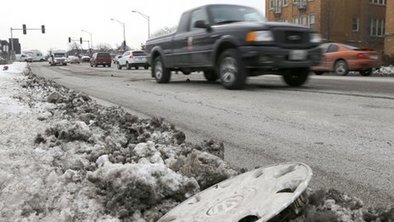 The US economy grew at a rate of 2.4% from October to December, down from a first estimate of 3.2%, as consumer spending proved weaker than predicted.
Eli Levine's insight:
add your insight…
And no one seems to be blaming the systemic problems within the US economy and our flawed methods of measuring success, defining success and observing and managing it. The economy, like a garden or a human body, needs to be tended to.  The government can't do the growing or the day to day functioning of the economy without hurting it.  But the weeds need to be pulled, the hedges need to be trimmed, fertilizer needs to be added and care must be given to the garden of wealth if it is going to provide sustanence to society.  Economic justice is the same as economic function, partially because economies work better when people are able to participate in them and because it eases the sense of social injustice that could prove calamitous to the economy, the society, the polity and the environment in which we all need to live. War is expensive, environmentally, economically, socially and politically destructive.  I don't get how our leaders are so callous and unconcerned about the masses getting angry and starting to act against them.  I'd be in panic mode, if I were them, scrambling to make amends without being forced to come off as weak. But, that's just me, and this is them.  That's how I know they're unqualified for the jobs they've taken, in spite of their "experience" and years believing falsehoods and not paying attention or giving a care for the world around them. Think about it.