See on Scoop.it – Bounded Rationality and Beyond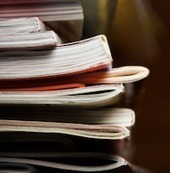 Equity fund managers are underperforming their benchmarks again this year, continuing a trend that started sometime shortly after the Big Bang. As it often does, the year began with the promise of a "stock picker's market," a thinly-veiled and empirically lacking pitch for active management. But with the finish line in sight, nearly 80% of large cap fund managers in the US find themselves trailing the S&P 500 Index. Some of these fund managers may be tempted to break free of their index-hugging ways in an effort to overtake their benchmarks in the remaining months of the year. They would do well to heed the warning of Oaktree Capital's (OAK) Howard Marks, CFA, who thinks investor behavior has "entered the zone of imprudence."

Mark's thoughtful "Memos from the Chairman" are widely considered required reading for serious investors and his latest missive, "Risk Revisited," is no exception. While he believes that today's market conditions "are creating a degree of risk for which there is no commensurate risk premium," Marks is an advocate for risk control rather than risk avoidance, which he likens to "return avoidance." To this end, he warns of the risk of over-diversification, whereby a portfolio has so many positions the impact of any one stock is so muted as to be inconsequential. Warren Buffett, an admitted fan of Marks, has said that you can get all the diversification you need in six businesses, adding "very few people have gotten rich on their seventh best idea." Of course, given its enormous size, Buffett's Berkshire Hathaway by necessity owns more than seven stocks — it owned 46 at last count — but its top seven positions constituted over 75% of its portfolio at the end of June. It's a concentrated portfolio by almost any measure.