See on Scoop.it – Social Foraging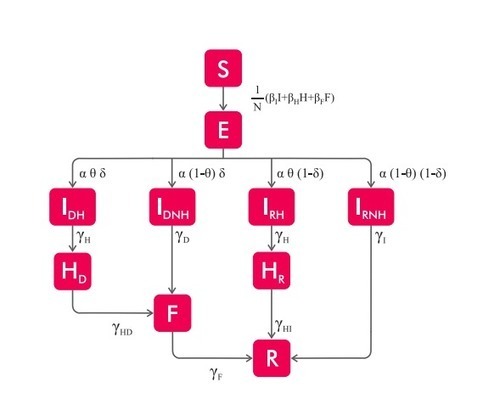 On 17 March 2014, doctors diagnosed a single case of Ebola in the county of Lofa in Liberia, West Africa. This was the first, patient zero, in an epidemic that has so far infected more than 20,000 people and killed almost 8000.

On 15 August, the World Health Organisation and other bodies began a major drive in Liberia to halt the epidemic. The strategy has two parts. The first aims to limit the spread of the disease from people who have been infected by ensuring that everyone with symptoms goes to an official treatment centre.

The second is to prevent the spread of the disease after death by ensuring that every Ebola victim is buried in a way that prevents further infection. That means wearing protective clothing to place the body in a body bag and then in a coffin before transporting it to a grave. Finally, the aid workers must disinfect the victim's home and ensure appropriate washing for all those involved in the disposal of the body.