See on Scoop.it – Bounded Rationality and Beyond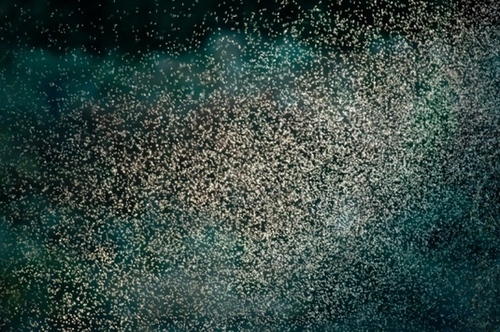 High-speed cameras reveal when insects become self-organizing. 

To most people, a cloud of midges is an annoyance. To Nicholas Ouellette it is the key to a mysterious animal behaviour — the swarm.

Ouellette, who works on complex systems at Yale University in New Haven, Connecticut, and his colleague James Puckett, have found that swarms of these insects become self-organizing when their numbers reach just ten individuals.

Their paper, published on 13 August in Journal of the Royal Society Interface1, is part of a small but growing area of research producing data from real swarms to inform models of this behaviour.

Ouellette and Puckett set up laboratory colonies of Chironomus riparius midges, which live for only a few days after reaching adulthood and tend to fly only at dawn or dusk.
"A lot of people will say a swarm is just a whole bunch of insects," says Ouellette. "I would like to say a swarm is somehow collective and self-organizing."