See on Scoop.it – Bounded Rationality and Beyond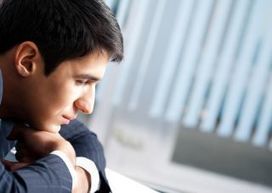 Are you a maximizer or a satisifcer? 

I want the best for myself and my children—naturally. Why settle for less? We live in a society of plenty, so we often simply go for it and ask for exactly what we want. An almost inaudible, but powerful voice inside of us might tell us to reach for the best and only the best.

Is this always a good choice though?
Malcolm Gladwell, who madeunconscious decisions a popular topic with his book Blink, insists that people who have their individual taste buds satisfied are happier for it. Researchers, he pointed out, have found that there is no such thing as a perfect Pepsi or coffee type or tomato sauce. There are only perfect Pepsis, coffee types and tomato sauces. There are clusters of people who like a particular taste of a given product; for example, a cluster liking sodas very sweet, another medium sweet, and yet another a tad sweet1. When food corporations honored these more varied ideas of "perfect," they beat their competitors by large margins and made fortunes. So, corporations get richer and individuals happier with the perfect choice—a win-win situation.