See on Scoop.it – Gold and What Moves it.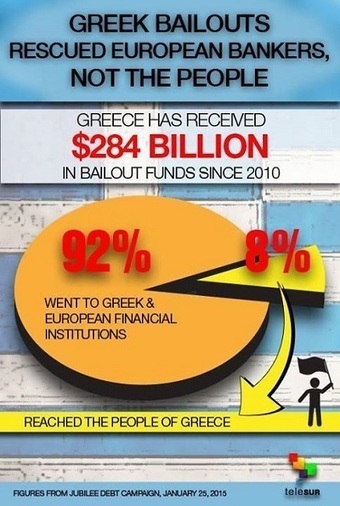 The costs and consequences of Greece exiting the Eurozone may well dwarf the financial losses triggered by Greece's default.

The term Jingle mail originated in the great popping of the housing bubble 2008-2011. It refers to defaulting homeowners mailing the keys to their house back to the lender, and it denotes the finality of default: it's over.
The dream of ownership and easy wealth leveraged by vast debt: over. The dream that loans to marginal borrowers were as good as loans issued to qualified buyers: over.

And most importantly, the lender's dream that marginal borrowers could somehow make the payments if the terms were tweaked is also over.

Which brings us to the jingle mail Greece is about to send Europe.Greece is analogous to the marginal home buyer who took on way more debt than the household could afford. Europe is analogous to the lender, who faces a spectrum of unsavory options:
1. Accept the reality of default, write off the loans and accept the horrendous losses.
Hal's insight:
Click through for the rest.
See on charleshughsmith.blogspot.com