See on Scoop.it – Bounded Rationality and Beyond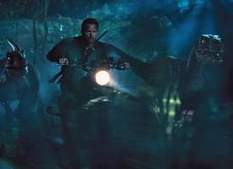 Since 1960, a lot fewer Americans have been dying of tobacco and car accidents, and a lot more have been dying of diseases related to obesity. That is the conclusion of a new study by Harvard economist David Cutler and National Bureau of Economic Research scholar Susan Stewart.
The U.S. obesity problem is staggering. In 1960, 14 percent of the population was obese; in 2010 it was 36 percent. Even though overall life expectancy rose by about seven years in that time, it would have been eight if not for the rise in obesity.
That's old news by now. But the comparison with smoking is very interesting. It tells us a lot about why these two public health trends have gone in opposite directions, and how the obesity problem might be defeated.
The fight against smoking might be the biggest public-health success story of the past half century. The percentage of Americans who smoke fell from about 40 percent in the mid-20th century to about 20 percent today.