See on Scoop.it – Bounded Rationality and Beyond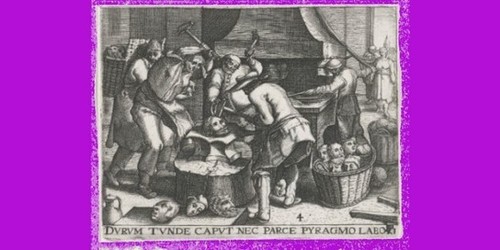 JasonZweig.com seeks to help investors maximize the odds of reaching their goals. This site preaches the virtues of investing patience and condemns bad logic and bad behavior.
In this video interview with Scott Huettel for the CFA Institute, we discuss the neuroscience of investment decision-making. Chair of the department of psychology and neuroscience at Duke University, Huettel is one of the pioneers of neuroeconomics, an emerging discipline that combines the topics and methods of psychology, economics, and neuroscience. I highlighted some of his findings in my 2007 book on neuroeconomics, Your Money and Your Brain — among them, the tendency of the human mind to form expectations of a "hot streak" after as few as two repetitions and the intense surprise registered by the brain when an apparently predictable pattern is broken.
Because these biological responses are automatic and involuntary, it is vital for investors to put policies in place — in advance — to limit the damage that uncontrollable impulses can do in the heat of the moment.  In the Resources listed below, I link to several of the articles I've written over the past 15 years about neuroeconomics that suggest rules and procedures investors can follow to minimize the potential for error at the worst possible times.