See on Scoop.it – Bounded Rationality and Beyond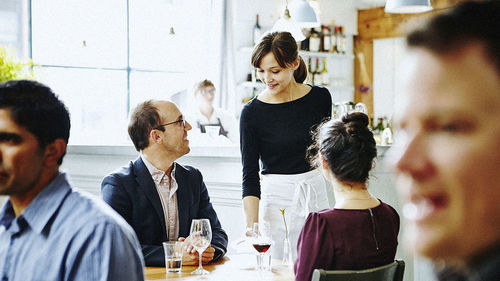 Be suspicious of the menu design, and other tips from restaurant industry insiders.
When you make decisions at a restaurant, you're exercising your own free will: True or false?
Sorry to take away your agency, but the answer is mostly false. The second you walk into a dining establishment, you're being slowly influenced to order the things the restaurant makes the most money selling. There are two ways it happens. One is at the corporate level, where chains design the whole experience to milk you of your money and keep you coming back. This is the realm of enticing photographs on menus, color theory (some say red makes you feel hungrier) or of things like McDonald's odd mix of inviting design (bright lights that entice you in) and annoying design (the same over-bright lights also make you eat up and get out, and those seats are uncomfortable for a reason).
The other is possibly more interesting, consisting of the tricks used by small establishments to make you spend more. And like any home-spun psychological theory, these techniques are a mixture of solid advice and hokum.