See on Scoop.it – Bounded Rationality and Beyond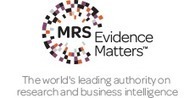 As behavioural economics has become more embedded in the world of research, so too have the questions that are asked of it. It no longer remains in the domain of behaviour change projects in the public sector and financial services, and there is certainly little of the discussion around its relevance to us as market research practitioners that was around even 18 months ago.
There's lots of talk of BE as a methodology or spawning new methodologies – auto-ethnography, contextual research, System One ad testing, the blink test, and so on. But I'd propose that it's about a holistic approach, a way of thinking that transcends every project and every aspect of a project regardless of sector or even of brief. BE has come of age, it needs to be thought of as a model of thinking rather than a series of methods and tools.
Daniel Kahneman said of BE, that 'humans are to thinking as cats are to swimming'. In other words, we can do it if we really have to … but mostly we don't. It is simply too effortful to do it all the time. And this is a generic issue, not one that is confined to certain types of brief.
One of the ways that we know when something has real power and relevance is to look at how it manifests in our everyday language. This is certainly the case in BE, and what's more, being more conscious of our own language will help us spot biases at play in our own lives, giving us valuable clues as to how to take them into account in a research and marketing context.
So, let's take a closer look at the types of language we tend to bump into on a daily basis, and what they really mean.