See on Scoop.it – Bounded Rationality and Beyond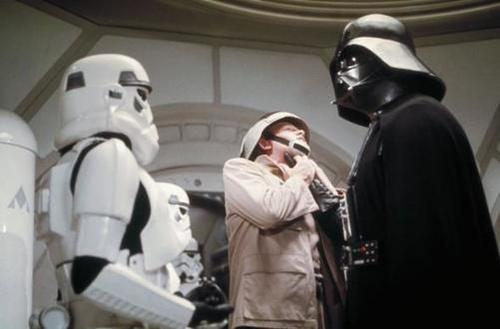 This article originally appeared on Science of Us.  

The Associated Press reported on Tuesday that Cass Sunstein, the legal scholar and former White House regulatory czar, is writing a book about Star Wars. Details are scarce: The article notes only that the book will be an "exploration" of Star Wars and that "Sunstein will touch upon everything from history to politics to fatherhood." But looking at Sunstein's interests, as well as some of the most Sunstein-esque mysteries from the original trilogy—since everyone knows the second trilogy never happened—offers some hints at what could be in there, or what should be in there, at least.

Sunstein, a law professor at Harvard, has written articles and books on just about everything during his prolific academic career. During his time in the White House and in published work from the last few years, though, he's taken a keen interest in the insights of behavioral economics, a field concerned with better understanding human decision-making and the biases that can lead it to unfortunate results. Sunstein is a big proponent of "nudges"—unobtrusive, behavioral-econ-informed interventions that can help encourage people to make better decisions without forcing the issue (putting the desserts in a slightly harder-to-reach place in a cafeteria, for example, and laying the fruit out in front of them), and he brought this enthusiasm with him to the White House. In books like Nudge: Improving Decisions About Health, Wealth, and Human Happiness, which he co-authored with the pioneering behavioral economist Richard Thaler, he's dug deep into the science behind these issues. Sunstein is also very interested in the related question of how governments and other large organizations can function better, more efficiently, and with a smarter approach to cost-benefit analyses, subjects he's tackled in Simpler: The Future of Government and Wiser: Getting Beyond Groupthink to Make Groups Smarter.

To me, all of this points in a clear direction. What's the one big government entity in the original Star Wars trilogy? The Empire. And does the Empire seem to fall into some potentially preventable traps of poor decision-making? Yes, indeed! I'd argue, then, that Sunstein should look at the following three questions from the original trilogy.