See on Scoop.it – Bounded Rationality and Beyond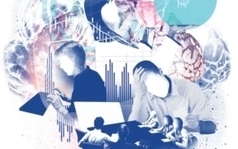 Two years in, a $1-billion-plus effort to simulate the human brain is in disarray. Was it poor management, or is something fundamentally wrong with Big Science?
In 2013 the European Commission awarded neuroscientist Henry Markram $1.3 billion to pursue an audacious goal: building a simulation of the human brain. Markram's initiative, the Human Brain Project (HBP), is now in disarray. Critics blame HBP management and the project's unreasonably ambitious goals. Yet plenty of blame for the HBP's woes rests with the project's funders in Brussels, who put politics ahead of science and exercised poor oversight. The American BRAIN Initiative has shown that big neuroscience projects can succeed. The HBP is now being reorganized to help it do just that.