See on Scoop.it – Bounded Rationality and Beyond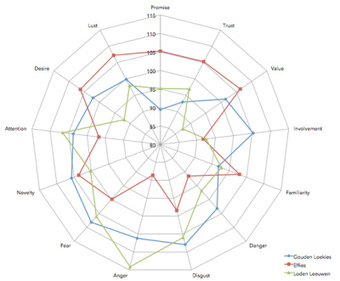 Neuromarketing research predicts the effect of TV ads, even before the commercial is made.
Effective TV commercials evoke a unique pattern of brain activity, the scientists of Neurensics concluded after studying over 150 commercials, including award-winning ads like Effies, humorous and even irritating ads. Functional magnetic resonance imaging makes it possible to read what is going on in people's brains while seeing certain stimuli. By measuring emotions in the brain of the consumer with an MRI-scanner, the researchers discovered a 'neural signature' that predicts how effective a commercial is with a stunning accuracy of 82%.
See on neurorelays.wordpress.com